The NOVOGREEN natural grass, which has been distributed in France for more than six years, continues to adorn and beautify the most beautiful villas on the French Riviera. We were chosen to supply and place 2,300 square meters of lawn in one of the most prestigious villas located at the tip of the Cape of Acntibes, between Cannes and Nice.
The chosen grass is the Park mix, which has 80% Festuca arundinacea and 20% Poa pratensis. It is especially suitable for the conditions of the Costa Azul, a region with extreme temperatures during the summer. We opted for the "standard" rolls 40 cm wide and 2.5 m long. Given the difficulty of access to the area of ​​tepeo, it was easier to manipulate these small rolls.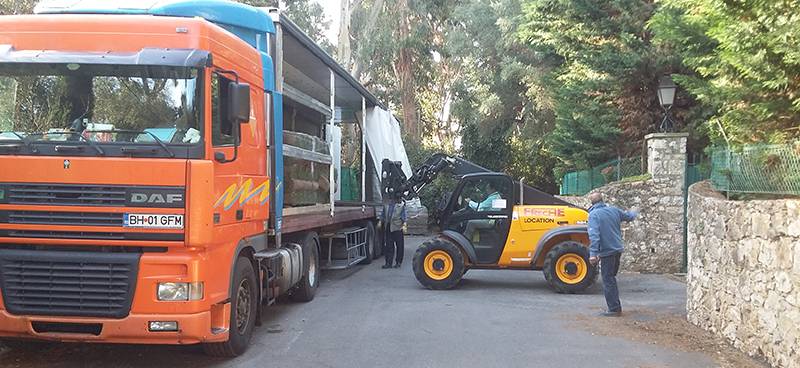 The lawn arrived in two refrigerated trucks from our farm located in the Delta of the Ebro in Catalonia. It was extracted the day before and arrived early and fresh after a trip of almost 800 kilometers. Both drivers had to show great skill and bravery to get to the unloading spot after driving 500 meters in reverse in a fairly narrow cul-de-sac: excellent job!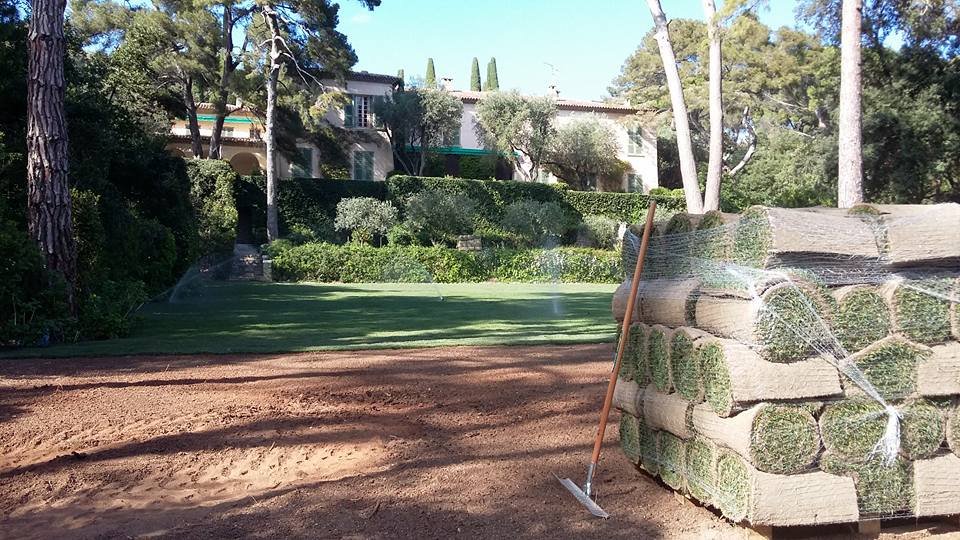 Then came the telescopic manipulator,  which descended with the 38 pallets to the garden on the chaotic path, in order to provide our six installers with the valuable carpets.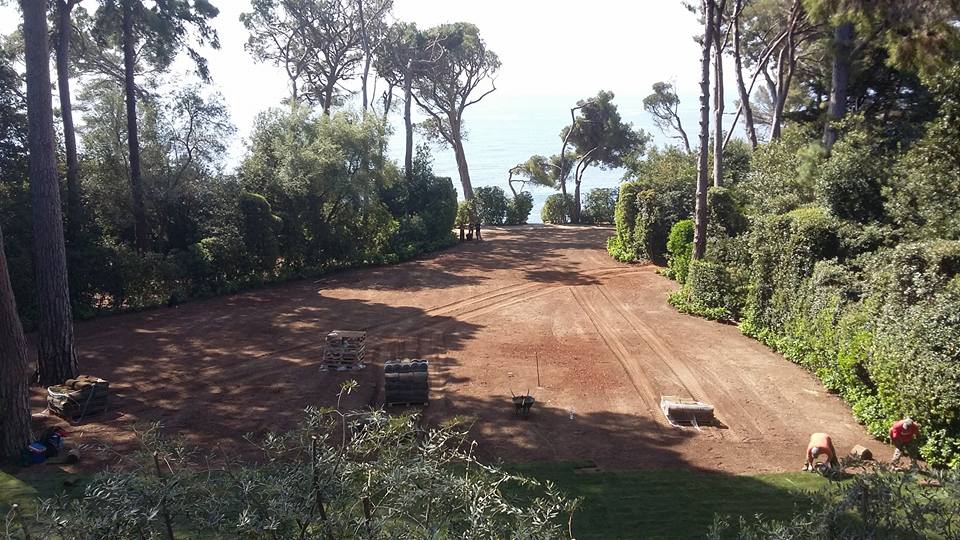 Thanks to the excellent work of the team and their extensive experience in this type of work, we have finished installing the lawn after only a day and half of work.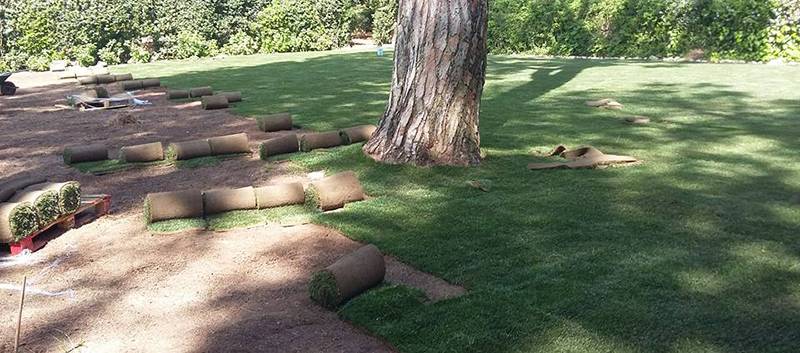 We are delighted to have completed this project and we thank our client for their trust in Novogreen. It was a pleasure to contribute to the beauty of this magnificent villa.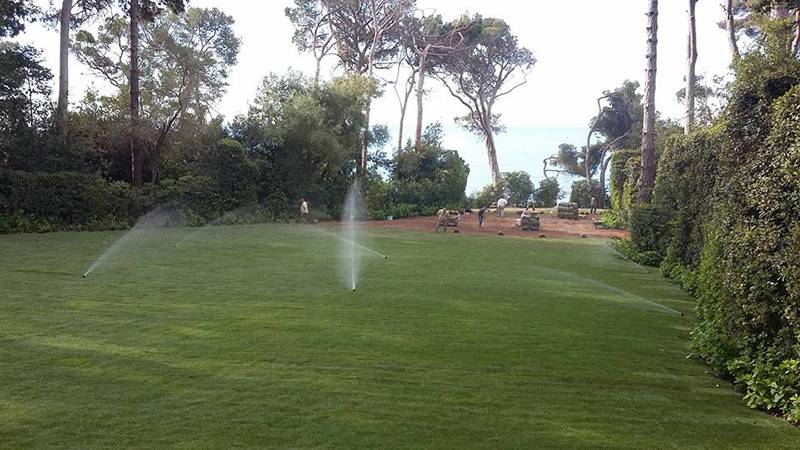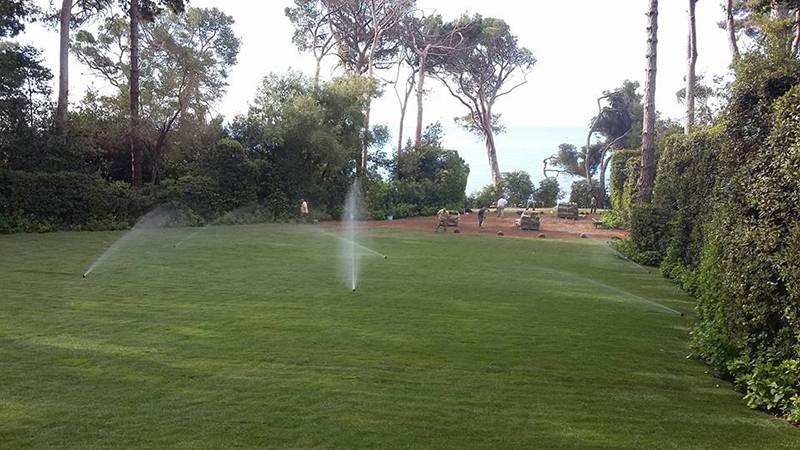 Here is a video of the process described above:
[youtube  title="Instalación de césped natural en Cap D'Antibes (Costa Azul, Francia)" video="https://youtu.be/DKzP1jqujT0″ autohide="2″ color="red" controls="1″ iv_load_policy="1″ theme="dark" quality="default" maxw="600″ w3c="1″]
Thibaut Maroniez
Responsable Comercial en Francia de Novogreen